Growing communities and a better Georgia from the ground up.
The Georgia Master Gardener Extension Volunteer (MGEV) Program connects UGA Extension, plant enthusiasts, and communities across the state. MGEVs share UGA Extension consumer horticulture programming about selection and care of plants for ornamental value, recreation, and home food production. Master Gardeners teach community members how to use plants and gardening to improve their environment, personal health, and quality of life.
Find a MGEV Program                   Find a MGEV Event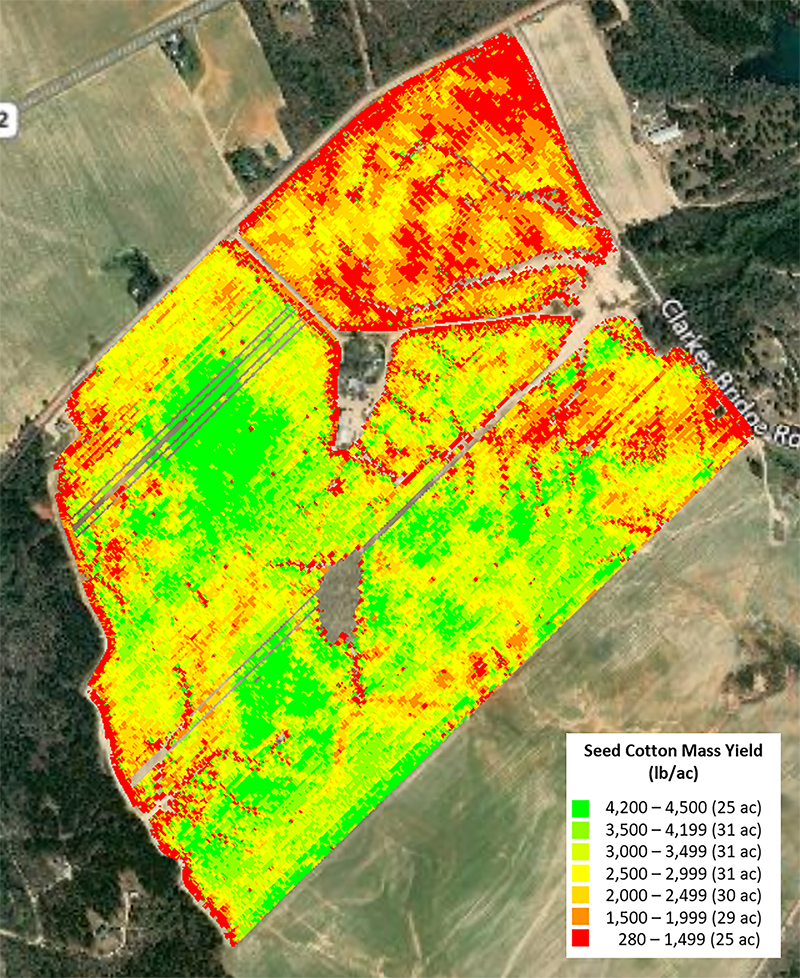 Yield Maps
Yield maps allow farmers to examine fields and make management decisions for next year's crop.
40 Under 40
UGA researcher gaining national reputation for supporting Georgia's vineyards.
Show More News
Dec 13 - Dec 15
December Nights & Holiday Lights
Savannah, GA
December Nights & Holiday Lights at the Coastal Georgia Botanical Gardens at the Historic Bamboo Farm
Dec 19 - Dec 23
December Nights & Holiday Lights
Savannah, GA
December Nights & Holiday Lights at the Coastal Georgia Botanical Gardens at the Historic Bamboo Farm
Jan 8
Landscape Irrigation Workshop
Evans, GA
Learn how Georgia's emerging seasonal rainfall patterns impact landscapes and about water management methods that promote soil and water conservation. Plants need water, but knowing where, when and how much to water is crucial to maintaining healthy landscapes. We will review common plant health issues caused by misplaced or poorly timed irrigation and will discuss how these issues can be avoided. This presentation is intended to guide landscape professionals and property owners in efficient practices of irrigation, describe water regulations, and introduce simple irrigation system components, including a functioning display model. *Pesticide Applicator Licensees Re-certification Credits available - Cat 24 (4 hrs) & Cat 10 (3 hrs) Georgia Certified Landscape Professional continuing education units - 4 credits
See More Events