Growing communities and a better Georgia from the ground up.
The Georgia Master Gardener Extension Volunteer (MGEV) Program connects UGA Extension, plant enthusiasts, and communities across the state. MGEVs share UGA Extension consumer horticulture programming about selection and care of plants for ornamental value, recreation, and home food production. Master Gardeners teach community members how to use plants and gardening to improve their environment, personal health, and quality of life.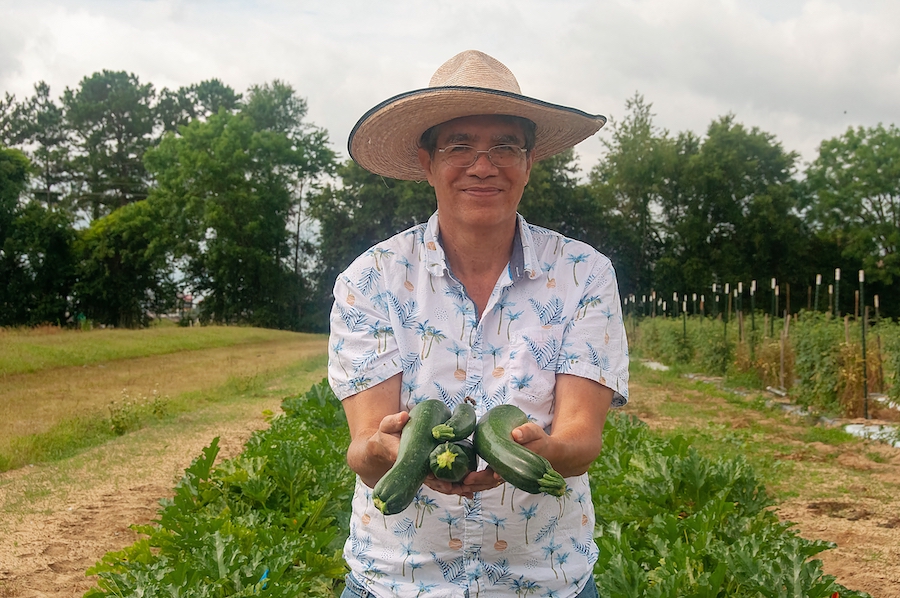 Restoring the Earth
Regenerative agriculture, a movement both burgeoning and broad, is underpinned by the public's growing awareness of how land stewardship and agricultural production contribute to the fate of our planet.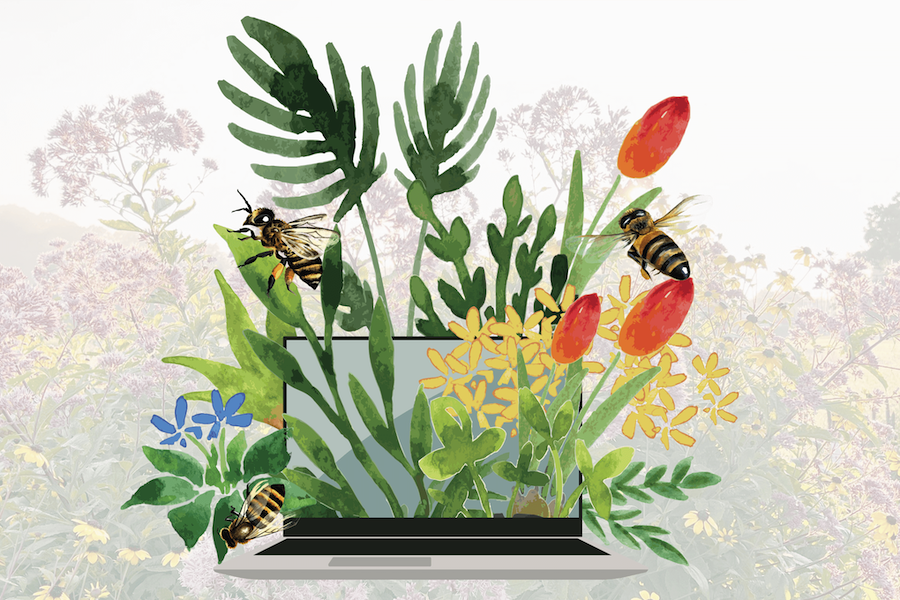 Plants, Pollinators and You
Because they are not learning in a traditional classroom or even through traditional methods, students in Kris Braman and Bodie Pennisi's service-learning course are required to step into their communities to put their learning into practice.
Sep 25
Accessible Gardening - Fall Gardening Series
Roswell, GA
Do you have a green thumb or have kids that do but also need reasonable accommodations to garden? No worries, we've got some solutions! This presentation will focus on ways to accommodate accessibility in gardening so that you can enjoy your green thumb without worry. Join Fulton County Master Gardener Extension Volunteer Willis Lanier for this in-person presentation. September 25th 10:30 - 11:30am Free, no registration required Roswell Library 115 Norcross Street Roswell, GA 30075 404-612-9700
Sep 25
2024 Master Gardener Extension Volunteer Program Orientation Meeting
Fayetteville, GA
The Fayette County Master Gardener Extension Volunteer Program will execute its next training program in the January/February 2024 time frame. The purpose of the Georgia Master Gardener Extension Volunteer (MGEV) program is to assist UGA Extension in delivering educational programs to increase environmental stewardship, youth participation in gardening, the value of landscapes, and health benefits of gardening. Active projects in Fayette County include exhibiting at horticultural shows and festivals, writing articles, presenting to live and virtual audiences, and responding directly to residents' questions. The first step in becoming a MGEV is attending an orientation session to allow you to ask questions and have discussions about the program, its requirements and dates, and schedules of activities.
See All Events
Savannah First Detector Training
Learn about how to find, ID, report, and the management of invasive species to help keep Georgia's wild places healthy and beautiful on Wednesday, October 11 at the Coastal Georgia Botanical Gardens at the Historic Bamboo Farm in Savannah, GA. Master Gardeners are eligible to receive Advanced Training credit for participation in this training. Note […]
August Thoughtful Thursday
During our monthly webinar (usually the second Thursday from 2-2:30 pm), UGA specialists share updates on a variety of horticulture topics with MGEVs. We use Zoom for these sessions so MGEVs, trainees, Extension agents and staff can join in wherever they are in the state. MGEVs, we hope you are able to join in for this […]
We Hear You: RMT is Different
RMT 4.0 launched late last week and some of you have jumped right in to get your training updated. You've learned what we learned at the same time: RMT 4.0 looks and feels different than previous RMT trainings. If you are new to the Georgia MGEV Program, recall that each year, volunteers complete the required […]
More Posts From the Blog keyboard_arrow_right