Agriculture & Natural Resources
Camden ANR Blog
Camden County Extension Gardening Workshop

Gardening Workshop hosted by Camden County Extension on March 25, 2020 from 9-11:30AM. Cost $5. Register at Extension office located at 1409 Georgia Ave, Woodbine, GA.  Event location is 200E 4th Street, Woodbine, GA.  The Workshop will be taught by UGA Specialist Bob Westerfield.  The program will focus on diseases,...

Camden Extension Holiday Office Schedule

Our office is closed for the Christmas and New Year  holidays from December 24th – January 1st.  We will resume normal business operations on January 2nd .    Happy Holidays!

Woodbine Wetland Cleanup 2019

On November 23rd, volunteers cleaned 500lbs of litter out of wetlands and surrounding areas in Woodbine. This cleanup was sponsored by Camden County Extension and 4-H in partnership with Camden County Solid Waste and Georgia Rivers Alive.
More Posts From the Blog keyboard_arrow_right
NATIONAL PESTICIDE SAFETY EDUCATION MONTH LAUNCHED TO PROMOTE SAFE PESTICIDE USE
Hundreds of people get sick each year from inappropriate pesticide use, but those who don't deal with pesticides daily may not think about it very often. Of the 11 states participating in the Centers for Disease Control and Prevention's (CDC) pesticide safety program, workers reported 853 serious injuries from pesticides in 2011, according to the CDC.
See the full story:
http://www.caes.uga.edu/newswire/story.html?storyid=6472
"Protecting Backyard Flocks from Avian Influenza"
An H7 strain of avian influenza has been confirmed in a wild bird in McIntosh County.  Please exercise biosecurity practices with backyard flocks.  If you have birds exhibiting the following symptoms please call the Georgia Department of Agriculture's avian flu hotline at 1-855-491-1432.
Symptoms include:
• Sudden increase in bird mortality
• Nasal discharge
• Coughing, sneezing
• Watery or green diarrhea
• Lethargy
• Swelling around the eyes, neck and head
• Purple discoloration of wattles, combs and legs
• Incoordination or paralysis
• Twisting of the head/neck down under the body in turkeys
• Sudden, severe drop in feed and water consumption
• Sudden, severe drop in egg production
Click Here to download a flyer on "Protecting Backyard Flocks"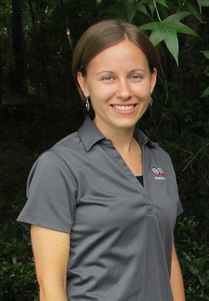 Upcoming Events
There are no events to display.
Camden County UGA Extension 4th Annual Woodbine River Clean-up
Woodbine, GA – Many thanks to all those who helped on October 14th to clean-up downtown Woodbine during a Rivers Alive river clean-up.
Twenty-one volunteers assisted with the clean-up effort of over 530 pounds of trash.  Removing debris from our waterways and nearby areas not only improves the aesthetics and safety of our local natural areas, but also improves the health of our local estuaries and marine ecosystem.
The Extension office hosts two river cleanup events each fall.  For more information please call 912-576-3219 or visit our Facebook page @CamdenCountyGeorgiaCooperativeExtension.