Home
Welcome to Madison County!
Located only 17 miles northeast of Athens-Clarke County and the University of Georgia, Madison County covers 285 square miles in the Piedmont region of Northeast Georgia. Madison County's number one industry is agriculture. According to the 2021 Georgia Farm Gate Value Report, Madison County is #6 in agricultural production, with a total farm gate value of more than $319 Million.
Much of the agriculture in the county is centered around Georgia's large poultry industry, but Madison County also has a diversified agriculture, with many acres devoted to beef cattle, goats, and sheep; hay, soybeans, and small grains; as well as timber production and several small vegetable farms that raise produce for farmers markets.
We are kicking off our spring fundraiser in April. Please support us by placing an order at https://radafundraising.com?rfsn=5630443.50c96aa and telling your friends and family about it. Online orders will be shipped shortly after the order is placed but you can also visit our office and order from the catalog.
The monies raised will allow us to continue our programming and help offset the cost our 4-H'ers pay for competitive, judging, and educational events.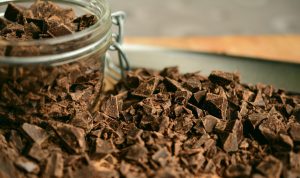 Chocolate: The Elite Sweet Treat
Not all chocolates are created equal (nutritionally that is). Milk chocolate, white chocolate, sweet chocolate, and semi-sweet chocolates all have some nutritional benefits, but dark chocolate is loaded with nutrients that can positively affect your health. Let's take a savory look into the benefits of dark chocolate. Dark chocolate is made from the seeds the […]
More Posts From the Blog keyboard_arrow_right
Upcoming Events
Jun 5

The Equine Exchange | UGA Horse Owner's Lunch & Learn

The Science Behind Equine Nutrition with Brenda Jackson Join us for a monthly lunch and learn covering equine management topics. To date, the series has covered parasitology, managing spring grazing, spring pasture chores, body condition scoring, evaluating and purchasing hay, managing horses in heat, and more! Recordings of past sessions are available, contact rlstew2@uga.edu for access.

Jun 6 - Jun 8

In-Person Better Process Control School

The Better Process Control School offers instruction which fulfills the FDA and USDA Good Manufacturing Practice (GMP) requirements to certify supervisors of acidification, thermal processing, and container closure evaluation operations during the canning of low-acid or acidified foods. When: June 6th-8th, 2023 (8am - 5pm) Where: 240 Food Science Bldg. | 100 Cedar Street | Athens, GA 30602 Cost: $600 Registration Closes on 5/30 at 4:00 pm. 

Athens, GA - (16.0 Miles)
Free online learning
24/7 Tips to live a more active lifestyle, shop smarter, make healthier food choices, and cook delicious meals on a budget! Receive free kitchen and fitness items.
Madison County 4-H Fundraisers
Our 4-H'ers work hard throughout the year to raise funds to attend camps, group competitions, and other great events that help develop them into better people and future leaders.  We will update our website and social media with reminders of upcoming fundraisers.  Please help these students by contributing.
If you would like to make a generous donation towards our general Extension and 4-H funds, or designate funds to a specific activity like summer camp, please contact our office.
What is UGA Extension?
UGA Extension is a partnership (Cooperation) between The University of Georgia,
the U. S. Department of Agriculture, and individual counties. UGA Extension delivers current research conducted at universities and research farms to the citizens of each county based on their individual needs. This delivery system allows UGA Extension to be on the forefront of food safety, technology, research, and education; keeping Georgia's economy strong and making life better for Georgians. Visit the UGA Extension website to find out more!
Sign up for our blog updates and follow us on Facebook and YouTube!
Madison County Office Contact Info