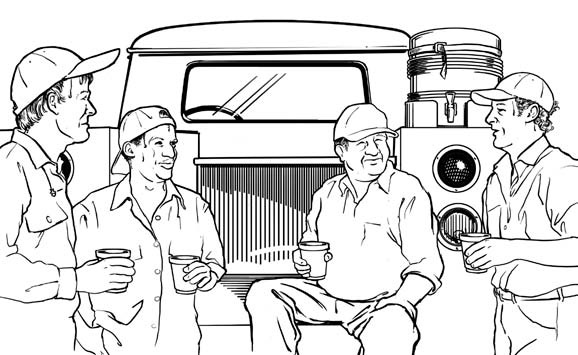 The checklists in this publication can be used to introduce new landscape workers to safe work practices. They ensure that job training includes safety instruction. Before new employees start their first assignment, supervisors should discuss the items covered in the following checklists. Safe use of equipment and personal protective equipment (PPE) should be demonstrated as the supervisor reviews the checklists. After each topic is discussed, the supervisor, and employee or employees sign the sheet and it can be filed, documenting the training.
Click the "Download PDF" link (above) to view and print the checklists. Or download each checklist individually:
These checklists are based on the book "Safety for Hispanic Landscape Workers" (UGA Extension Bulletin 1334), which has been approved by OSHA for use in safety training. They are designed to help companies reduce incidents, stay in compliance and create a culture of safety. The book is available for purchase. For information on ordering, visit the Publication For-Sale Site.
---
Status and Revision History
Published on Feb 21, 2013
Published with Full Review on Mar 28, 2017
Published with Full Review on May 11, 2023

Faculty
Alfredo Martinez
Professor and Extension Plant Pathologist-Turfgrass, Small Grains, Non-Legume Forages, Plant Pathology
Rolando Orellana
Urban Water Management Agent, Georgia Center for Urban Agriculture (GCUA)