Hispanic workers predominate in Georgia's urban agriculture industry, comprising almost three-fourths of the workforce. Employers must ensure comprehension and safety compliance, address language barriers to create a safe workplace, use physical demonstrations, diagrams, bilingual materials and, if available, an interpreter. This publication covers general precautions, equipment safety, pesticide safety and other information that is necessary for keeping employees safe. It is also available in Spanish.
Click the "Download PDF" link (above) to view this publication.
---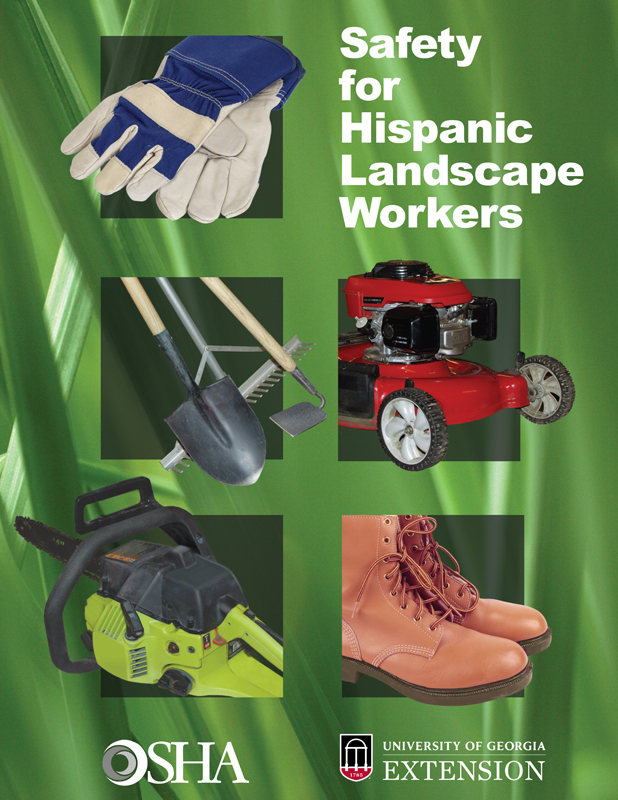 A professionally printed, bilingual version of this publication may be purchased from the UGA Extension Publication marketplace store. Delivery will be 7-14 business days from receipt of order. Please include a street address rather than a P.O. box. Sales of books and data are considered final. Materials returned due to damage in shipping will be replaced.
---
Status and Revision History
Published on Nov 03, 2008
Published with Full Review on Nov 03, 2011
Published with Full Review on Nov 30, 2014
Published with Full Review on May 19, 2023

Faculty
Alfredo Martinez
Professor and Extension Plant Pathologist-Turfgrass, Small Grains, Non-Legume Forages, Plant Pathology
Ellen M. Bauske
Senior Public Service Associate, Plant Pathology