Food & Nutrition
UGA Extension DeKalb County promotes the understanding of food and health nutrition by educating individuals and families on the safe handling of food, food preservation, along with food selection and preparation. UGA Extension's number one goal is to improve the quality of life. We put non-biased, researched-based information to work to help families in our communities eat better and live healthier lifestyles.
For more easy to  duplicate recipes check out the UGA Health Center
Food Preservation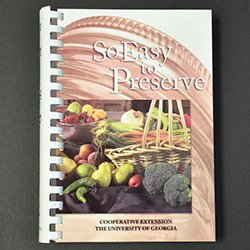 The University of Georgia Extension program is pleased to offer the 6th edition of its popular book, So Easy to Preserve. Chapters include Preserving Food, Canning, Pickled Products, Jellied Fruit Products, Freezing and Drying. Order your copy today for $20.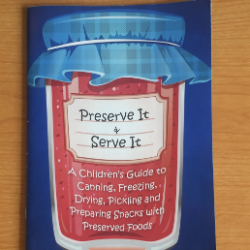 Preserve It & Serve It teaches the basics of preserving some foods with boiling water canning, freezing, refrigerating, quick pickling and drying. Step-by-step methods are illustrated and several child-friendly recipes are provided for using each of the preserved foods. Get your copy for just $10.
Diabetes Education
UGA Extension DeKalb County seeks to improve nutrition and exercise habits to decrease chronic diseases, such as diabetes. Through our free monthly Diabetes Education program, citizens are able to learn how to utilize different food combinations to produce low fat meals, which will aid in reducing sugar and/or sodium intake. Our agents offer various techniques to help improve blood glucose and blood pressure levels with simple and easy recipes.