Home
Welcome to Terrell County!
The Terrell County Cooperative Extension Office extends lifelong learning to Georgia citizens through unbiased, research-based education.
Some of our most popular services include:
Have questions or want to know more?
Upcoming Events
Apr 19 - Apr 20

ServSafe® Manager Certification Training and Exam

Georgia Cooperative Extension provides the nationally recognized and accredited ServSafe® training for foodservice managers from the National Restaurant Association Educational Foundation (NRAEF). Upon successful completion of the ServSafe® examination, the ServSafe® Food Protection Manager certificate will be issued by the NRAEF. Workshops are offered in multiple locations throughout the state; see each training's contact for details.

Waynesboro, GA - (169.0 Miles)

Apr 19 - Apr 23

Meat & Poultry HACCP--Virtual Workshop

This program has been designed to meet the USDA's training requirements and also is accredited by the International HACCP Alliance, whose goal is to provide standardized training for the meat and poultry industries in HACCP principles. The course curriculum was developed by the American Meat Science Association to help processors understand, develop and apply Hazard Analysis and Critical Control Point (HACCP) principles in their production operations.

Apr 20 - Apr 21

Area Poultry Judging-Tift County

https://georgia4h.org/programs/focus-areas/agriculture-stem/agriculture/livestock-and-animal-projects/judging-teams/poultry/

Tifton, GA - (56.0 Miles)
See All Events
Free online learning
24/7 Tips to live a more active lifestyle, shop smarter, make healthier food choices, and cook delicious meals on a budget! Receive free kitchen and fitness items.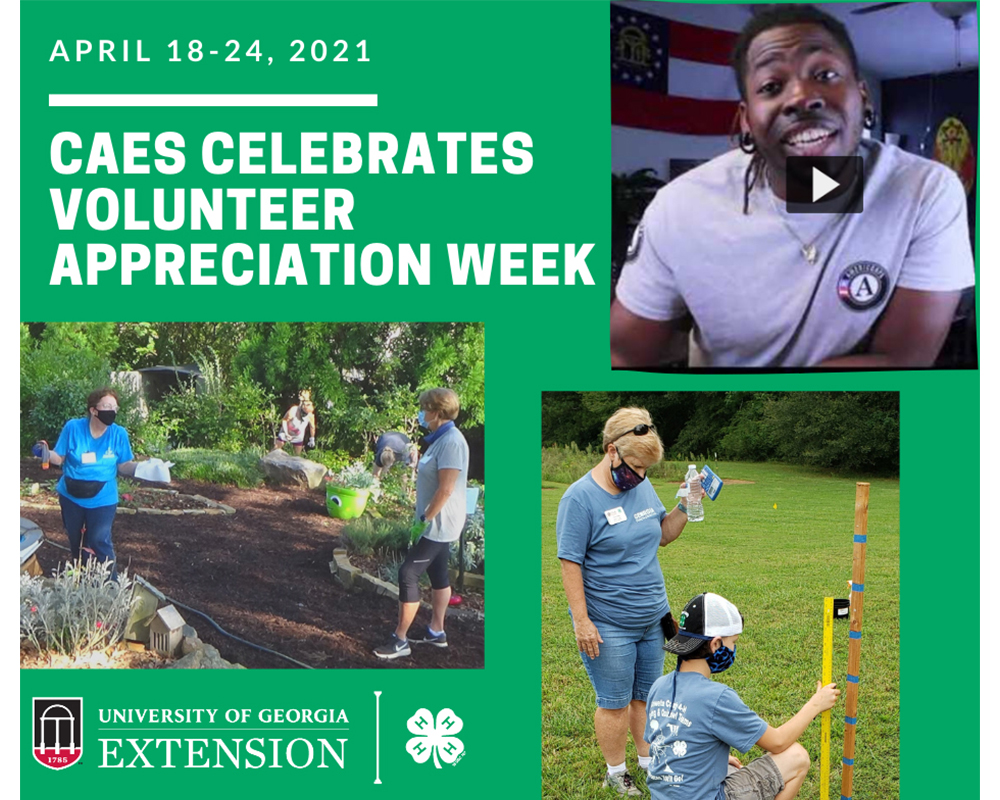 Volunteer Power
University of Georgia Cooperative Extension honors thousands of volunteers who facilitate programming around the state levels.