Take the 2020 Census
It has never been easier to respond to the 2020 Census. Georgians can do it from the safety of their homes in one of three ways:

Online at 2020Census.gov
Over the phone
By mail using the paper questionnaire mailed to most households
Due to operational changes, the deadline for self-response is now September 30.
2020 Census and Extension

The census is a count of every person living in the United States and it occurs every 10 years. It is important that every person be counted so that the government can properly distribute $675 billion to communities across the United States. An undercount of the population could significantly affect federal allocations to Georgia. Medicare (10%), Medicaid (45%), and USDA (15%) account for over 70% of the federal allocation of funds made available to states based upon census data. Programs impacted by these allocations include the Supplemental Nutrition Assistance Program (SNAP), Cooperative Extension, Women Infant and Children (WIC), School Lunch and Breakfast programs, and 1890 University payments.
Two-thirds of the Federal funding for Cooperative Extension is formula based.
20% is equally divided between states
40% is based on rural population
40% is based on farm population
Georgia has a significant rural and farm population, so it is critical that every person is counted. UGA Extension is represented in every county of the state and is positioned well to help Georgia's citizens to know the importance of the US Census to them and their community, and also make it easy for them to be counted.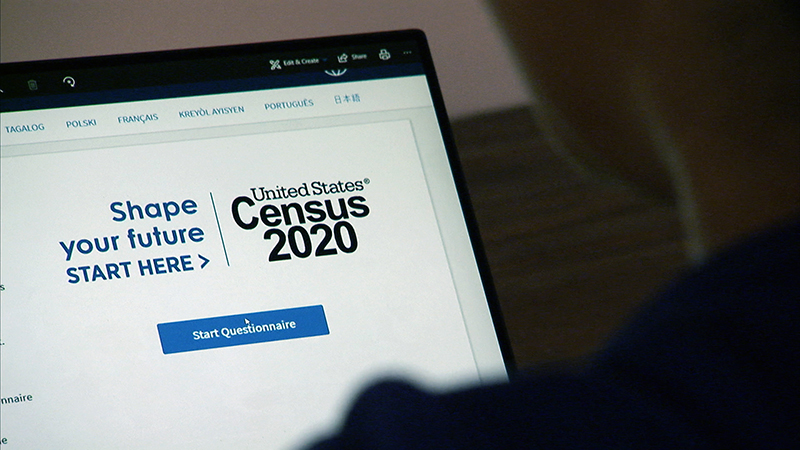 U.S. Census self-response deadline Sept. 30
The COVID-19 pandemic has affected much of daily life for Americans, but a few minutes spent completing the 2020 U.S. Census now will make a big impact in the coming decade.
Census Promotional Materials