Native pollinators are animals from North America that pollinate crops and many other plants. Pollination is necessary for seed production in many plants. Pollinators include mason bees, carpenter bees, bumblebees, sweat bees, wasps, hover flies, butterflies, hummingbirds, and many more. Most of the focus on pollinators revolves around honey bees, which are native to Europe, Africa, and the Middle East, but not North America, but native bees are very important pollinators. Many native bees are solitary—an individual bee lives alone, rather than nesting in colonies or hives as honey bees do. Also, if left undisturbed, native bees will not sting.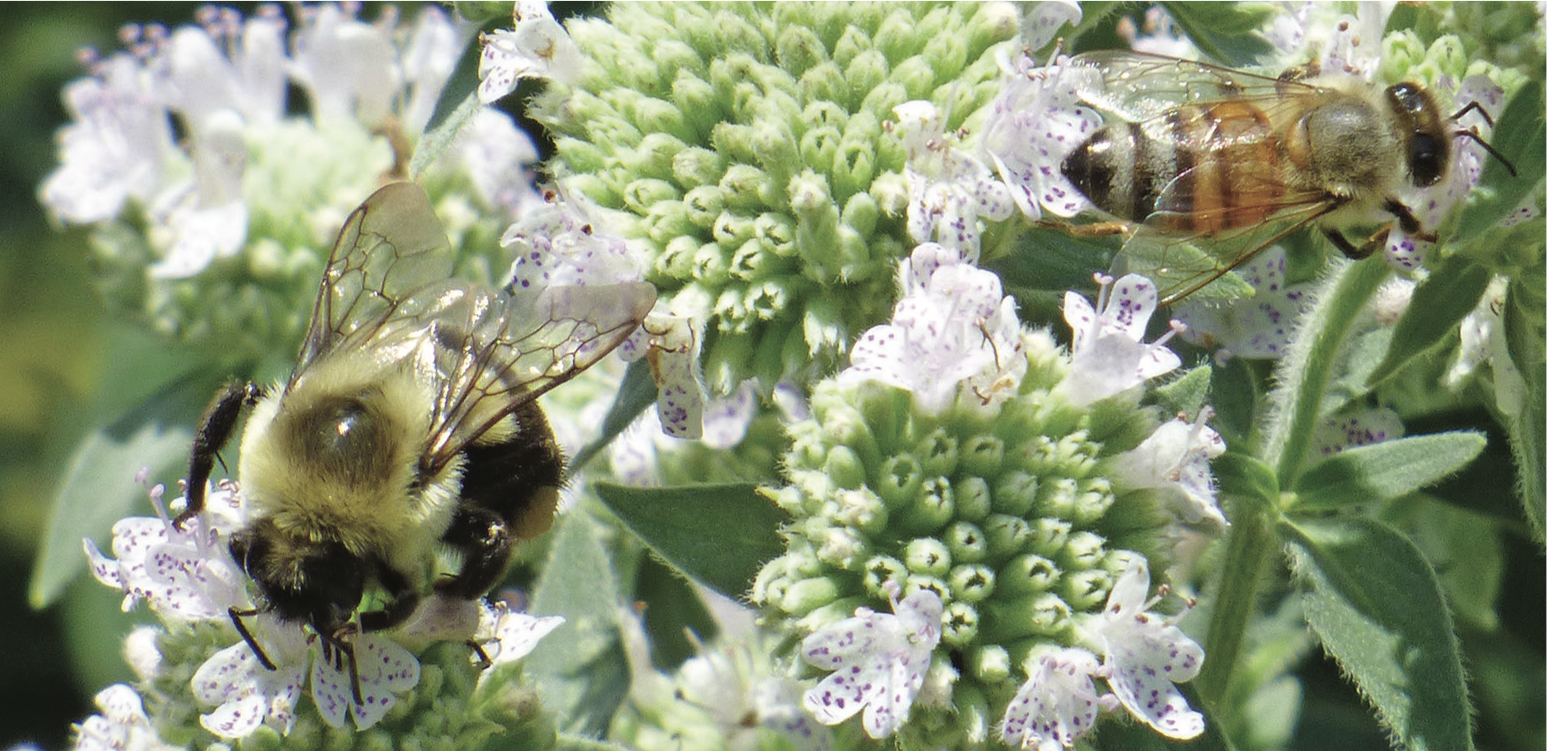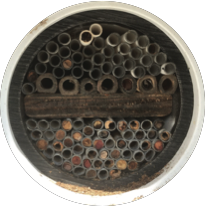 Planting pollinator-friendly flowers in your yard is a great first step for improving the quality of pollinator habitats. Adding nesting sites and nesting materials is another important measure in creating sustainable habitats, especially for native bees. Many native bees lay their eggs in aboveground cavities. They make nests in abandoned beetle tunnels in dead logs, hollow stems, and similar locations. Unfortunately, dead wood and debris that would be useful for nesting is often quickly removed from yards. While flowers may be present, the bees are left with few locations and materials for laying their eggs.
Urbanization is a direct cause of pollinator declines (Hennig and Ghazoul 2012). Neighborhoods have developed in areas that were once forests and other natural habitats. Natural landscapes have both the floral and nesting resources needed for native bees, but in most landscaped yards, the grass is mowed short, flowering "weeds" are killed with herbicides, many landscape bushes do not bloom, and debris is quickly removed to maintain a neat and manicured appearance.
If you want to help pollinators while maintaining a neat yard, there is good news. Many of the resources that pollinators need, including nesting locations, can be attractive additions to your landscape. In Europe, nesting boxes can host over 15% of native bee species (Fortel et al. 2016). When bees have access to a diversity of nesting materials, their numbers are positively affected, so providing nesting resources in your landscape is very beneficial to bees (Potts et al. 2003).
Bees can use different nesting substrates. Aboveground nesting bees use materials like hollow twigs, dead wood, and paper-based bee tubes. These materials can all be incorporated into nesting boxes, or "bee hotels." Nesting box design can be as simple as several paper-based bee tubes secured into a bundle or one piece of untreated lumber with holes drilled into the surface. Designs can also be creative, using a multilayered structure with numerous types of nesting materials. Creating a variety of cavity sizes will attract different types of pollinators based on their body sizes. The sides of the nesting box that do not contain holes can even be painted to add an attractive splash of color to your yard. Making nesting boxes can be a fun activity for the whole family.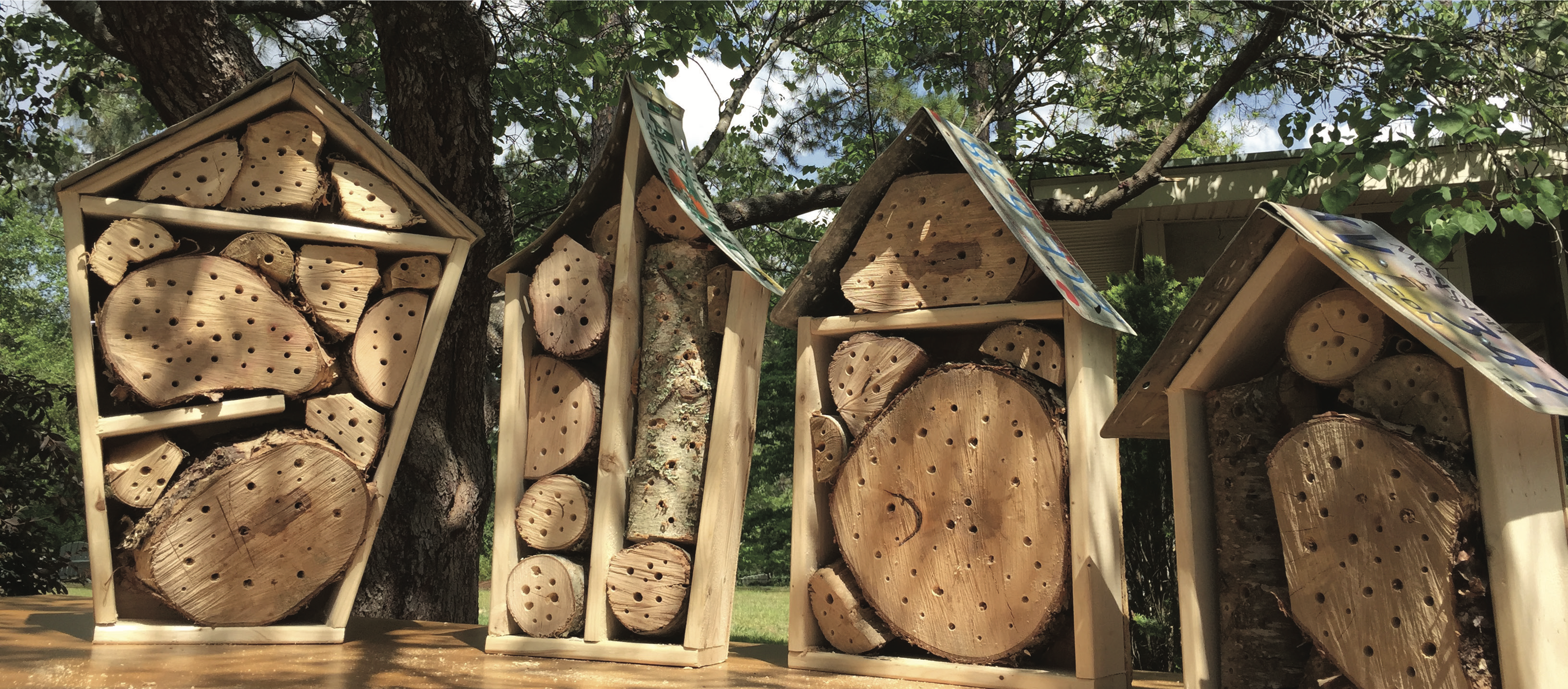 Building a bee hotel